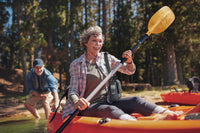 Regain Your Freedom and Independence
Requiring supplemental oxygen therapy does not mean you have to settle with a large, heavy oxygen tank. 
Main Clinic Supply offers a variety of lightweight, life-changing portable oxygen concentrators to help regain your independence, mobility, and overall quality of life. 
Call one of our Portable Oxygen Specialists today to learn more!
1-800-775-0942
Shop Now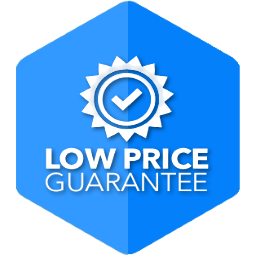 Low Price Guarantee - Any Authorized Dealer
Shop with "Low Price Guarantee"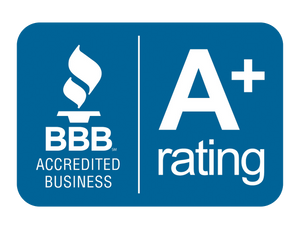 BBB A+ Accredited Business
We are very proud of our A+ rating from the Better Business Bureau. Ratings and Reviews are completed by very recent customers from all over the world!  New reviews are added every day.
Click below to read testimonials of personal experiences with our company, staff, and products. We are incredibly proud of these reviews!
Read Our Reviews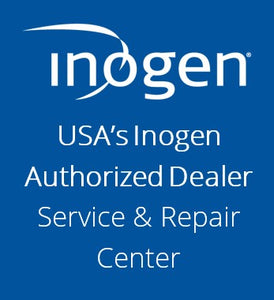 Importance of Buying from an Authorized Dealer
Main Clinic Supply is one of ONLY two Inogen-authorized resellers on the market. Why does this matter? Buying from an unknown and/or unauthorized dealer is risky.
If you do not get your oxygen concentrator from Inogen themselves, another authorized reseller, or us, it's not an authentic product or at the very least, is an unauthorized sale.
CLICK HERE TO VERIFY

FREE Next-Day FedEx Shipping
All new portable oxygen machine systems are delivered with FREE Next-Day Delivery by FedEx, our Essential Services Partner.
OUR BEST SELLERS
Inogen One G5 Portable Oxygen Concentrator

Inogen One G5 Portable Oxygen Concentrator

Regular price

from

$1,995.00

Sale price

from

$1,995.00

Lifetime All-Inclusive Inogen Warranty, Service, and Maintenance Plan with "Worry Free Protection" + DROP COVERAGE

Lifetime All-Inclusive Inogen Warranty, Service, and Maintenance Plan with "Worry Free Protection" + DROP COVERAGE

Inogen One G4 - Portable Oxygen Concentrator

Inogen One G4 - Portable Oxygen Concentrator

Regular price

from

$1,995.00

Sale price

from

$1,995.00
Oxygen Concentrator
Have you been prescribed supplemental oxygen therapy for a respiratory condition? Do you need a personal portable oxygen concentrator for the freedom to travel, leave the house, and enjoy life? A portable oxygen concentrator (POC) allows you to continue your daily routine and travel plan with minimal inconvenience. Just look at what our portable oxygen concentrators can do for you.
Portable Oxygen Concentrator Features
The Personal Oxygen Concentrator
A personal portable oxygen concentrator is a medical device that delivers oxygen to individuals with respiratory conditions and breathing difficulties. If the oxygen concentration in your blood is not optimal, an oxygen concentrator can boost the oxygen levels.
Oxygen Concentrator Price: Is It Affordable?
The cost of a portable oxygen concentrator should not be an obstacle to your continued health. This is a practical and affordable oxygen machine for the home and outside the home.
Buy A Medical Grade Oxygen Concentrator Online
A medical condition can interfere with your ability to get out and go shopping. What makes it even more difficult is these medical devices are sold in very few places. If you have mobility issues, there is no need to worry about going out shopping for your medical devices. You can buy your oxygen concentrator online right here.
FAA-Approved Oxygen Concentrator
You do not have to put off air travel because of your respiratory condition. Our FAA-approved portable oxygen concentrators are perfectly safe and approved by the FAA to travel. The Federal Aviation Administration approved Inogen portable oxygen concentrators for use on airplanes. Go ahead and book that plane ticket; you're ready to fly.
Oxygen Concentrator CPT (Current Procedural Terminology) Code, also referred to as an HCPCS (Healthcare Common Procedures Coding Systems) Code
The CPT code for our portable oxygen concentrators is Code E1392. Insurance companies use this code to identify this device as having advanced and convenient features that standard oxygen delivery medical equipment does not have.
It is designed to be portable, can deliver 90% or higher oxygen concentration, and is compatible with operating both AC and DC power outlets. So you can breathe freely wherever you are.
Breathe Easy With Inogen Continuous Flow and Intelligent Delivery Oxygen Concentrators
If you are looking for continuous-flow oxygen concentrators, then we have those available, too. Please take a look at our Inogen GS-100 constant-flow oxygen concentrator. Sleep with constant flow oxygen with the Inogen One GS-100. Consider an optional travel case, available only here at Main Clinic Supply.
The Freedom Of A POC - Portable Oxygen Concentrator
You do not have to put life on hold or sit on the sidelines when you have a POC (portable oxygen concentrator). It goes where you go, works where you work, and even travels when you need a vacation. A portable oxygen concentrator is the ultimate convenience for people with breathing difficulties. .
Ultra Quiet For Your Peace Of Mind
One of the things that bothered users of oxygen machines in the past was the noise. However, you do not have to put up with annoying oxygen concentrator noise levels. We have the quietest oxygen concentrators on the market. This means you will rest peacefully at night, knowing you are not disturbing anyone else in the household.
Order Your Oxygen Concentrator Online Now
We make purchasing an oxygen concentrator quick and easy. Order your oxygen concentrator here and now, and start living life to the fullest again. Call us today to learn more about our portable oxygen concentrators: 1-800-775-0942
"Portable Oxygen Specialist was extremely knowledgeable and very patient. He answered all of my questions and was not pushy. He also kept me posted of shipping and delivery dates. It was delivered via FedEx the next day! He also offered to help setup the machine. However, the instructions with photographs were extremely easy to follow to setup even for my father that was elderly and had limited vision. My father loves the machine!"

James, NE
"Courtney was very helpful. She answered all my questions! Infact, after receiving my inogen 5 I have a few more questions which I'm sure Courtney will answer for me. It came quickly. Courtney had it sent out for the next day at 10:30 am. I am very happy with my Inogen 5. I Feel I can go places now without worry I am going to run out of oxygen!"

Cheryl, FL
"This has been the best online buying experience I have ever done, Leo has been more than helpful, unlike other places when I was shopping around and reading reviews Main clinic supply answered the phone right away every time, my package said overnight before 10:30AM, it was here at 10:15AM the next day! Can't say enough good things, they realize you need your oxygen now they get it to you fast!"

John, WA
"Mr Kyle Sill was wonderful. Patiently explained all the options, answered all my questions helpfully and knowledgeably, and with his help I was able to buy the perfect concentrator to meet my needs. Unfailingly polite, respectful, personable. My experience with Main Clinic Supply was pleasant and satisfying in all respects, and I would recommend them to anyone."

Howard, VA
"We just purchased our 2nd Inogen portable O2 unit from Main Clinic Supply. The staff was very professional and shipping/receipt was very timely. We sent the old unit in for service and to have as an emergency back up and it was sent back the next day and in good working order. Great service!"

Tim, IN
"This is the second Inogen oxygen concentrator that I have purchased from Ricky Gardea  with the lifetime warranties. He is very knowledgeable and professional. I have another Inogen floor model that I purchased from Inogen direct but Ricky is much better, at least for me. The service that I have received at Main Clinic Supply and it's delivery process (FedEX) is out standing. I can speak with over 12 years experience in purchasing and using oxygen concentrators."

Russell, CA
I really needed this portable oxygen system for the longest time. I finally made up my mind to get one even though they are expensive. I suffer from Asthma/Chronic obstructive pulmonary disease. I was always stuck in the house on my oxygen 24/7 and could not go anywhere or do anything. Your representative, Dylan, was excellent and very knowledgeable and because of his expertise, I was sold. So glad, Dylan helped me out regarding my new "freedom". 

Joyce, NC
"Thank you Main Clinic Supply for exemplary customer service, excellent communication, and expeditious shipping of the InogenOne G5 Oxygen Concentrator! My dad is elated with the product!!"

Stephanie, MO
Probably the best company to order from I have ever dealt with.
Jeff handled my order and I would give him the highest customer service rating possible.
Everything was exactly as we talked about and the order came in less than 24 hours at no extra cost. Highly recommend this company.

Duane, MN
The Pulmonary Paper
Sign up below to receive a free quarterly newsletter of the Pulmonary Paper.
Location
Rochester, Minnesota (Mayo Clinic Area)
Phone: 1-800-775-0942
Fax: 1-800-819-7179
info@mainclinicsupply.com
918 Pendant Lane NW, Rochester, MN 55901
Use left/right arrows to navigate the slideshow or swipe left/right if using a mobile device